Steel, Brass & Rubber Dies



For embossing steel or aluminum parts providing raised lettering.




Roll dies are used for marking copper tubing, pullies etc.





We customize these with logos, individual letters. They are used to mark metal products.

The bottom picture is a ring stamp




Steel hand stamps are used for marking brass, aluminum, and steel components.




These inserts are used in the mould industry, mainly for marking plastic injection moulds.




Customized with information for branding wooden products as well as tires. Furniture companies use these to brand their creations.




Cement markers are used to identify the date the cement was poured and by which company.




Rubber roll dies are used for printing




Rubber dies are used for printing.




Brass moulds are used to make plastic logos etc.




These roll dies are used primarily in the belt making indusrty.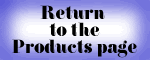 Contact us for more information.
© 2017 Warwick Marking Products & Services Inc. All Rights Reserved.